VICIOUS DREAMS - Vicious Dreams [cassette]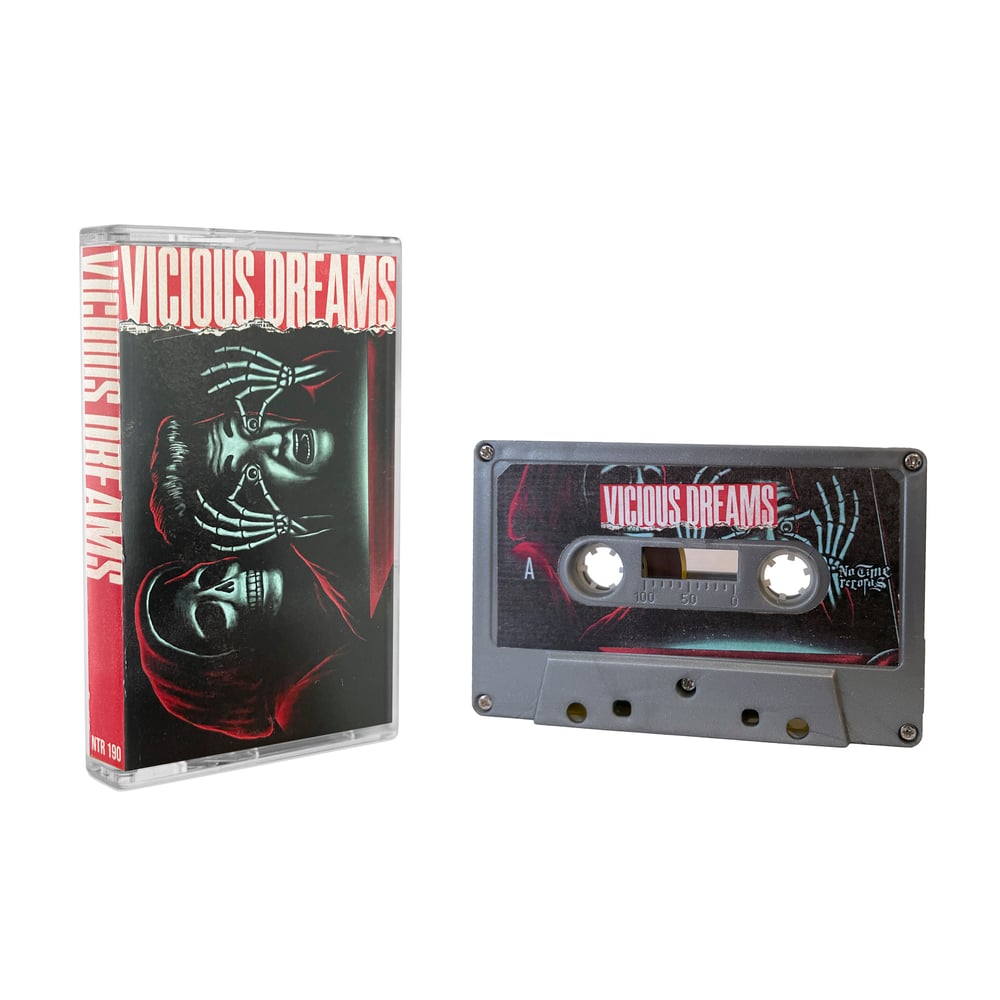 the debut album from VICIOUS DREAMS
silver bullet cassette - ltd to 25
wonka gold ticket cassette - ltd to 25
VICIOUS DREAMS ᴄᴀꜱꜱᴇᴛᴛᴇ ᴇᴘ
a1. Wonder Why
a2. Bumper Cars
a3. Won't Think Twice
a4. Hysteria
a5. Thrash
a6. I'm Alive
a7. Instant Gratification
b1. Still Breathing
b2. Matter of Time
b3. Give It Up
b4. Problem
b5. Nothing
b6. Unwanted
b7. Don't Gotta
This cassette edition was released in October 2020 on No Time Records.
Orlando, Florida's VICIOUS DREAMS is a power trio featuring current and ex-members of Caffiends and The Tuff Looks. The band's self-titled debut album is chock full of infectious power pop, fronted by energetic vocalist Amanda Little.
All orders ship out once-a-week. Your patience is appreciated. If you have any issues regarding your order, please feel free to contact us via email at [email protected].
IF YOU'RE ORDERING MULTIPLE ITEMS FROM OUTSIDE THE UNITED STATES AND YOUR SHIPPING COSTS GET OUT OF CONTROL, PLEASE EMAIL BEFORE ORDERING