VENETIAN VEIL - The Lands of the Living and the Dead [CD]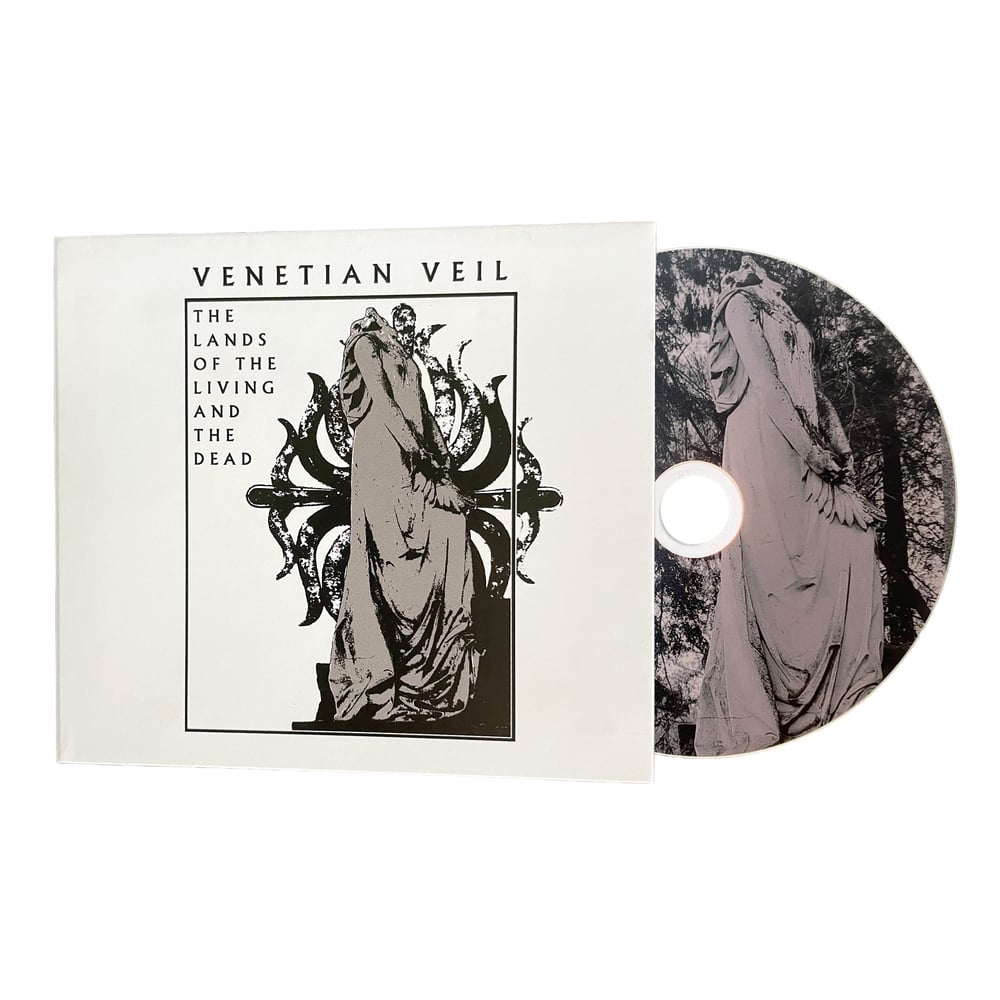 VENETIAN VEIL
THE LANDS OF THE LIVING AND THE DEAD
ᴄᴅ ᴇᴅɪᴛɪᴏɴ
1. Asleep in the Land of the Living
2. Quiver
3. The Lamb
4. Awake in the Land of the Dead
5. Treeline
6. Phantom
This album entered the land of the living on 11/11/2022, and was released by the band themselves!
VENETIAN VEIL is a creative duo from Sacramento, California, who, over the course of the last decade, have released a string of EPs and albums exploring a vast array of dark and ethereal sounds. With their upcoming mini-album THE LANDS OF THE LIVING AND THE DEAD, Venetian Veil weaves a tapestry of sound that could be described as minimilist-Morricone meets post-goth folk with the patience of Steve Von Till and the melancholic worldly beauty of Dead Can Dance.
"...focuses on a wide range of dark and atmospheric sounds, bringing together features from darkwave, post punk, goth, shoegaze and ambient into something quite imaginative...carries a deep kind of darkness mingling with a traditional dark folk tone." - Destroy//Exist
"Mood is the defining current in 'The Lamb,' but there is percussive movement in a kind of linear build as well, peppered through with wistfully cinematic keyboard and a purposefully understated figure of electric guitar. There's a lift to the end some of Hunt's lines that reminds of Patrick Walker on the last 40 Watt Sun, but that's more likely sonic coincidence than any influence either way, the two parties operating in largely different spheres… 'The Lamb' offers intrigue and mystique, and in that and its patience certainly represents the rest of what surrounds." - The Obelisk
All orders ship out at least once-a-week. Your patience is appreciated. If you have any issues regarding your order, please feel free to contact us via email at justin@dunealtar.com.