RUMINATIONS - Isolation Dreams [cassette]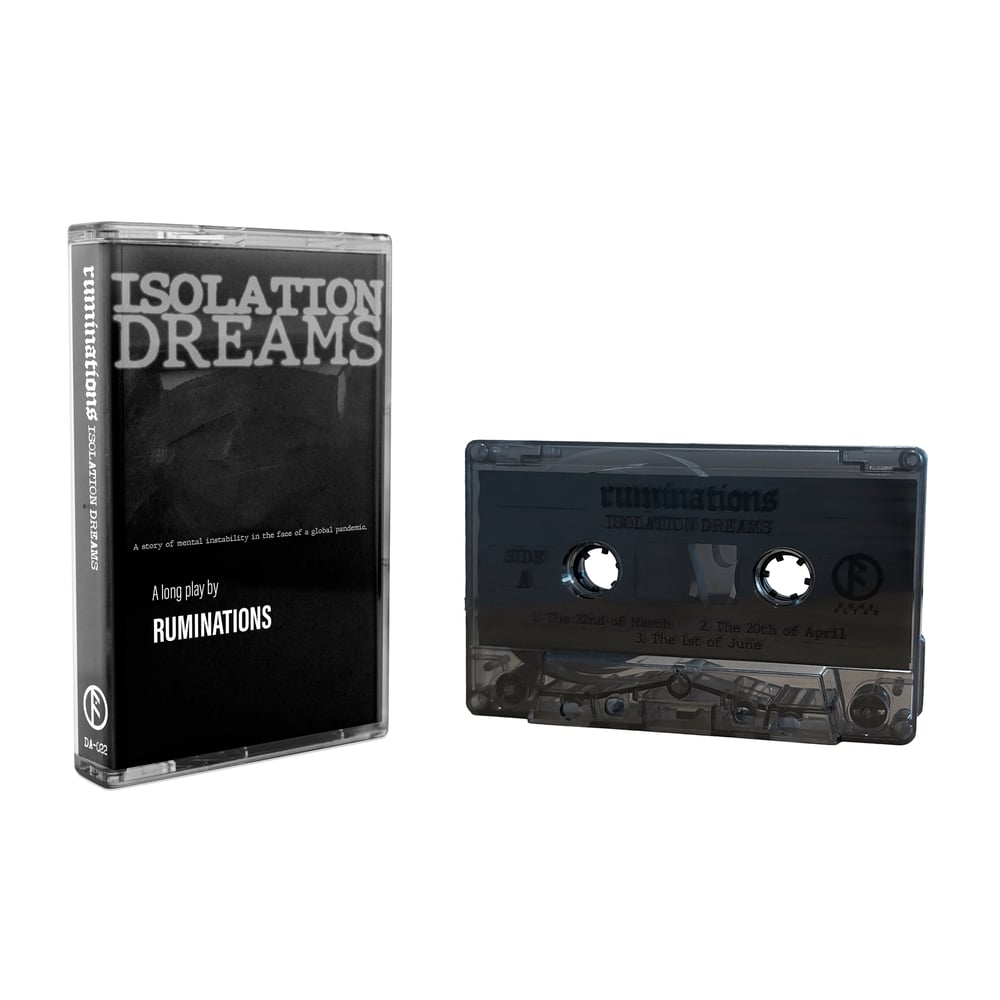 RUMINATIONS
Isolation Dreams
translucent black cassette (ltd to 50)

a1. The 22nd of March
a2. The 20th of April
a3. The 1st of June
b1. The 3rd of August
b2. The 15th of November

Ruminations is the solo musical expression of Chris Lemos (CHRCH, Caulfield). On Isolation Dreams, his debut outing as a solo musician, he exorcises the demons of mandatory isolation through telling a story of mental instability in the face of a global pandemic. Isolation Dreams is concept album based in an alternate reality in which the quarantine ends society, and Covid19 wipes out humanity. This is dark music for dark days; yet simultaneously intense and cathartic. For a heightened listening experience, pair with headphones and psychedelics.
All orders ship out at least once-a-week. Your patience is appreciated. If you have any issues regarding your order, please feel free to contact us via email at [email protected].