REDUCTION PLAN - (Ae) Maeth [cassette]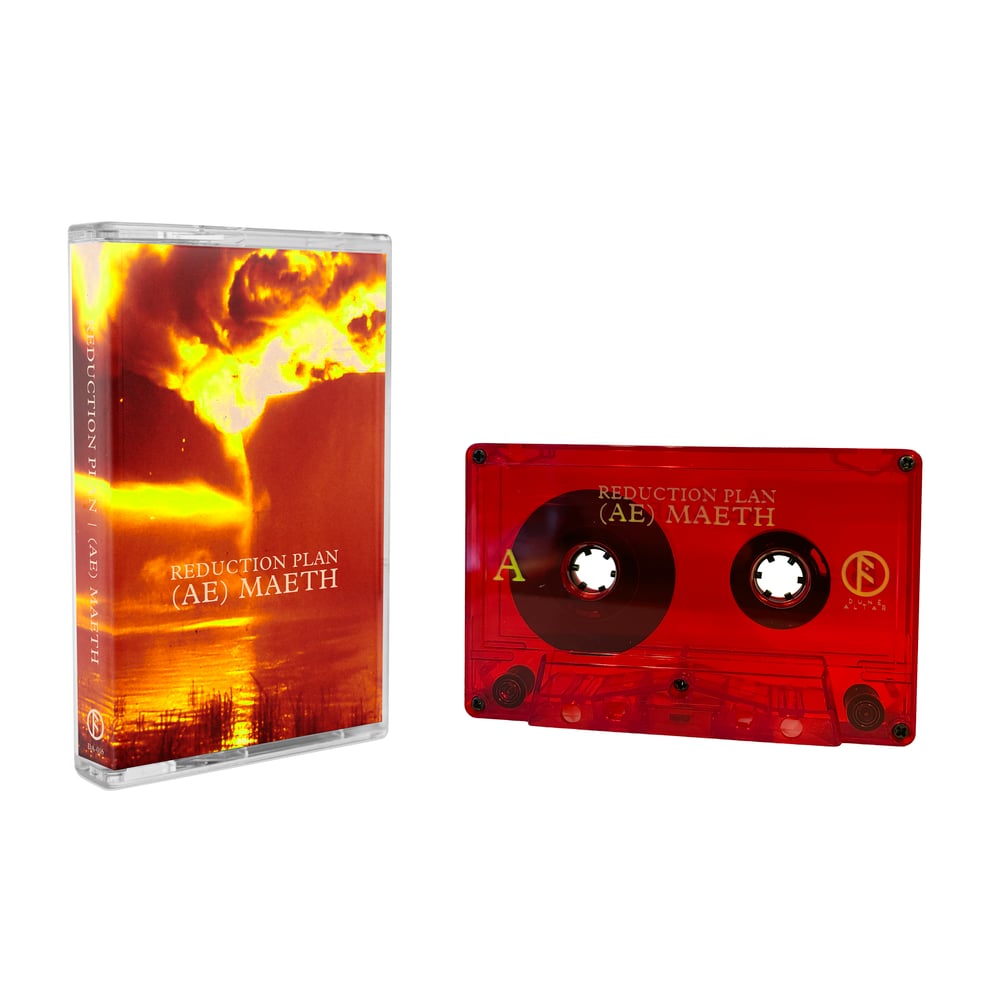 the fourth album from REDUCTION PLAN
translucent red
ltd to 50
(AE) MAETH ᴄᴀꜱꜱᴇᴛᴛᴇ
a1. An Act of Self Immolation
a2. Meridian
a3. The River
a4. Preservation
b1. Deliver
b2. Everything
b3. Repent
b4. (Ae) Maeth
Reduction Plan's music comes from within solitude's frigid embrace. Pulling from 80s goth, industrial, dream-pop, as well as cacophonous no-wave, Reduction Plan uses both noise and space to illustrate the power of silence. Synth swells, hypnotic guitars, pulsing drum machines, and haunting murmurs form the foundation of the project's sound.
(Ae) Maeth, the fourth album from Reduction Plan, represents a massive leap forward - in concept, composition, and production. With each song, Reduction Plan's mastermind, Daniel Manning pulls his industrial-goth brainchild out of the hazy fog of previous releases and breathes new life into it - reborn in the fire.
All orders ship out once-a-week. Your patience is appreciated. If you have any issues regarding your order, please feel free to contact us via email at [email protected].