NIGHT CITY - Kuang XI [cassette]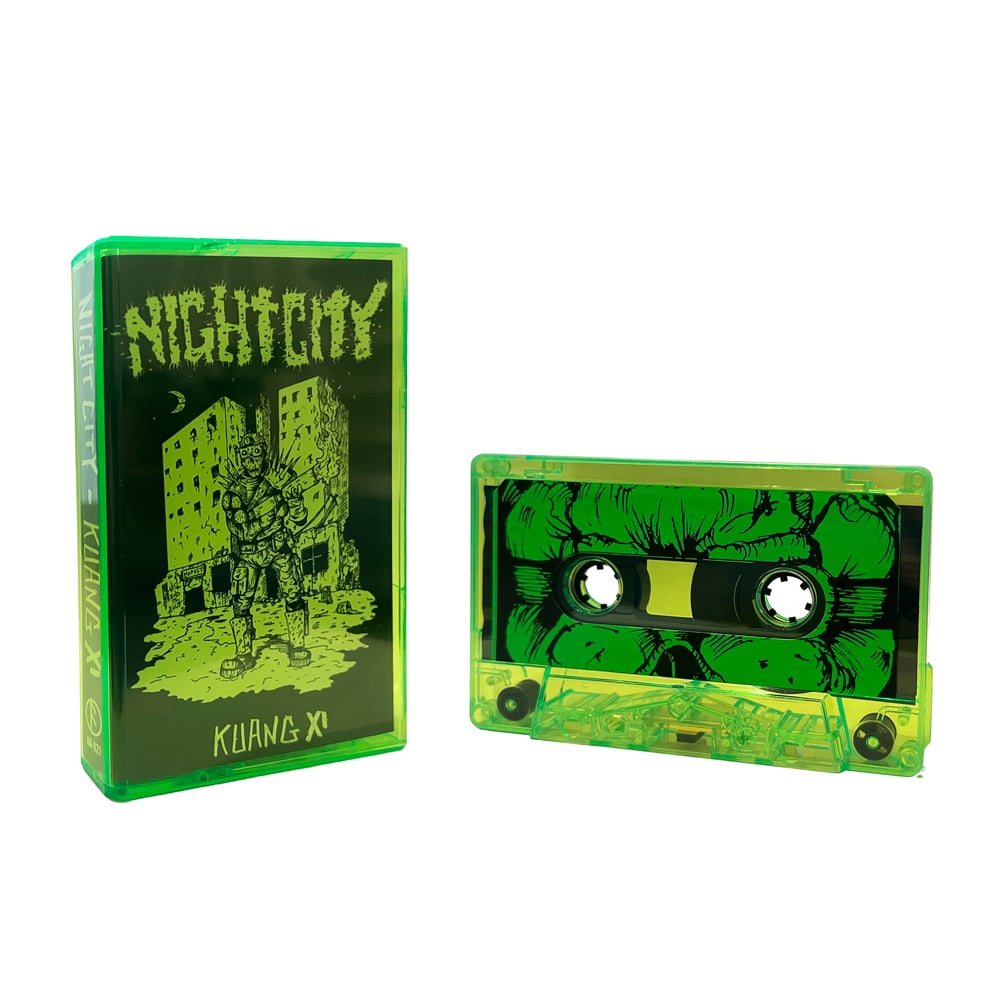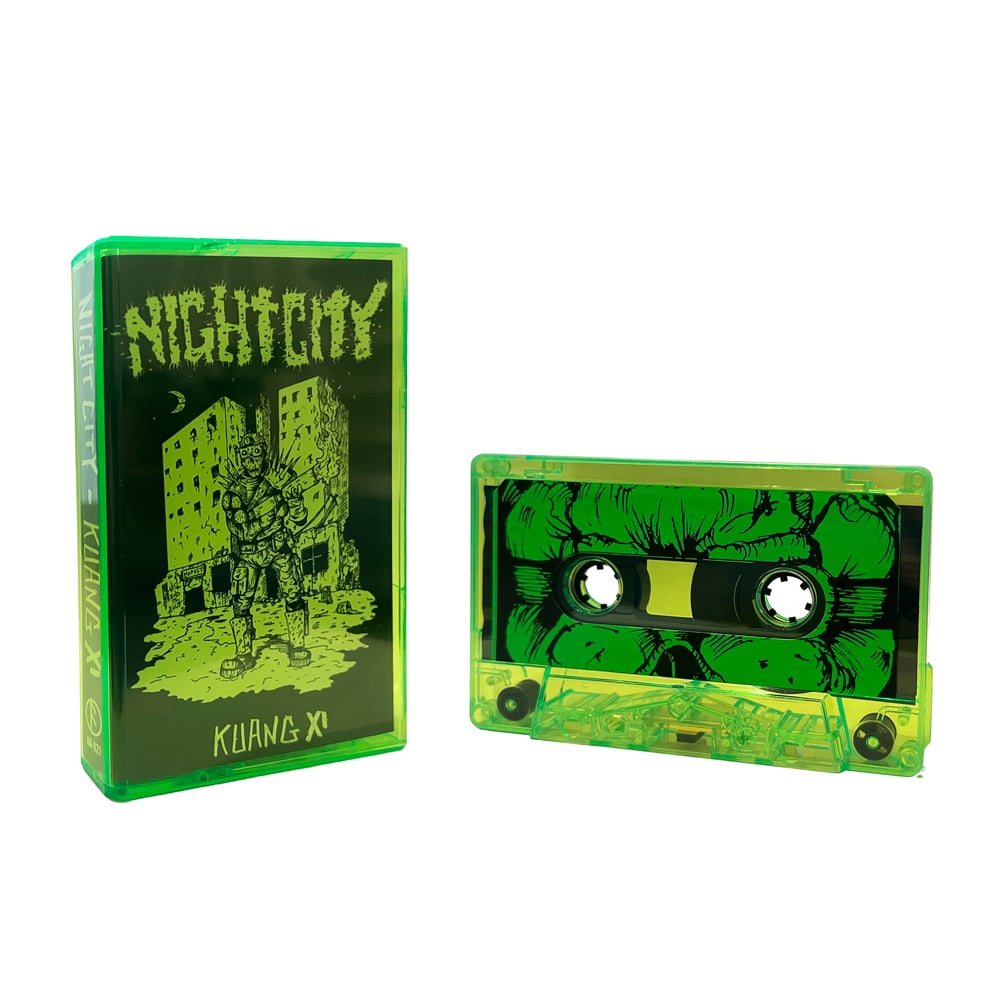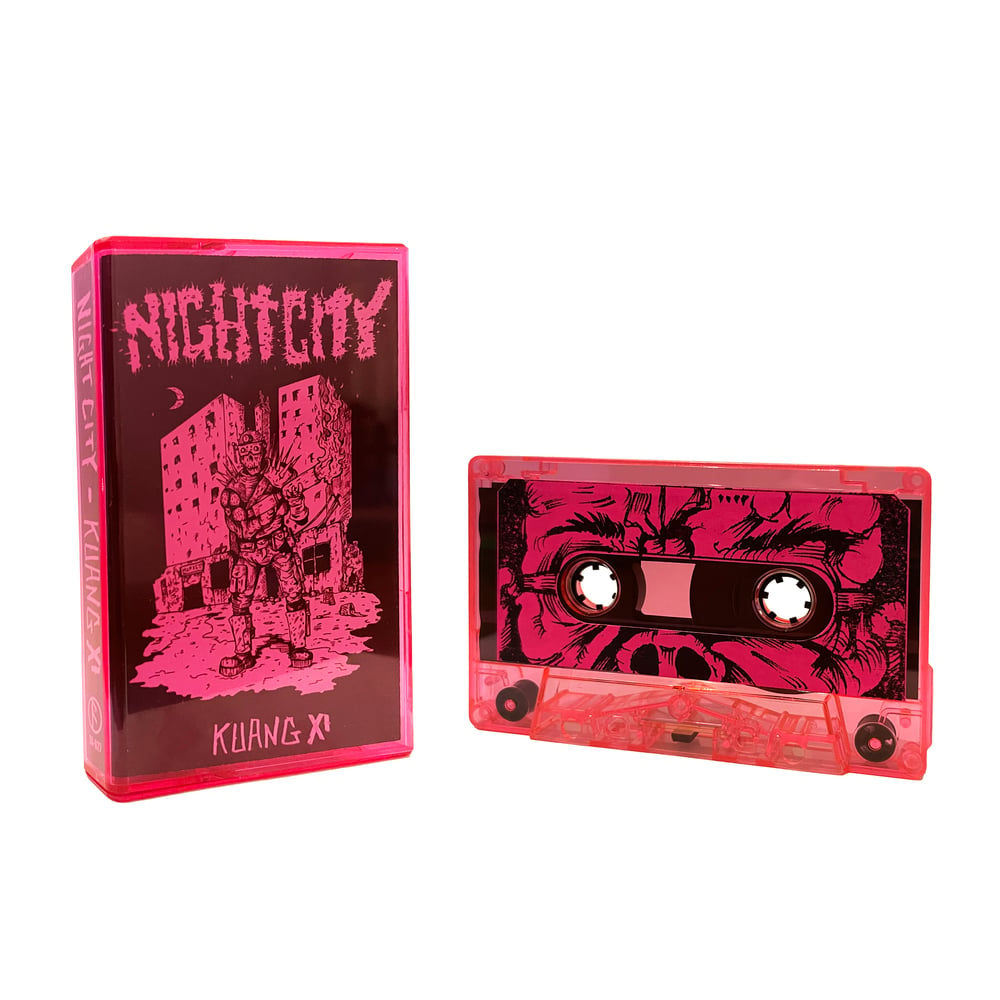 NIGHT CITY
Kuang Xi
• soylent green cassette (ltd to 20)
• dystopian pink cassette (ltd to 20)

a1. Broken Dick
a2. Encryptor/Decryptor
a3. Steppin' Razor
a4. Molly Million$
program repeats on side B

NIGHT CITY is a brutal industrial/sludge metal project from multi-instrumentalist Collyn McCoy (Circle of Sighs, Aboleth). Anarchist, anti-authoritarian, anti-capitalist, and drawing from near-future dystopian themes (think William Gibson and Philip K. Dick), Kuang XI recalls such benchmark acts as Godflesh, Throbbing Gristle, Swans, Ministry, and Killing Joke while still forging its own path.
All orders ship out at least once-a-week. Your patience is appreciated. If you have any issues regarding your order, please feel free to contact us via email at [email protected].