GLAARE - To Deaf and Day [cd]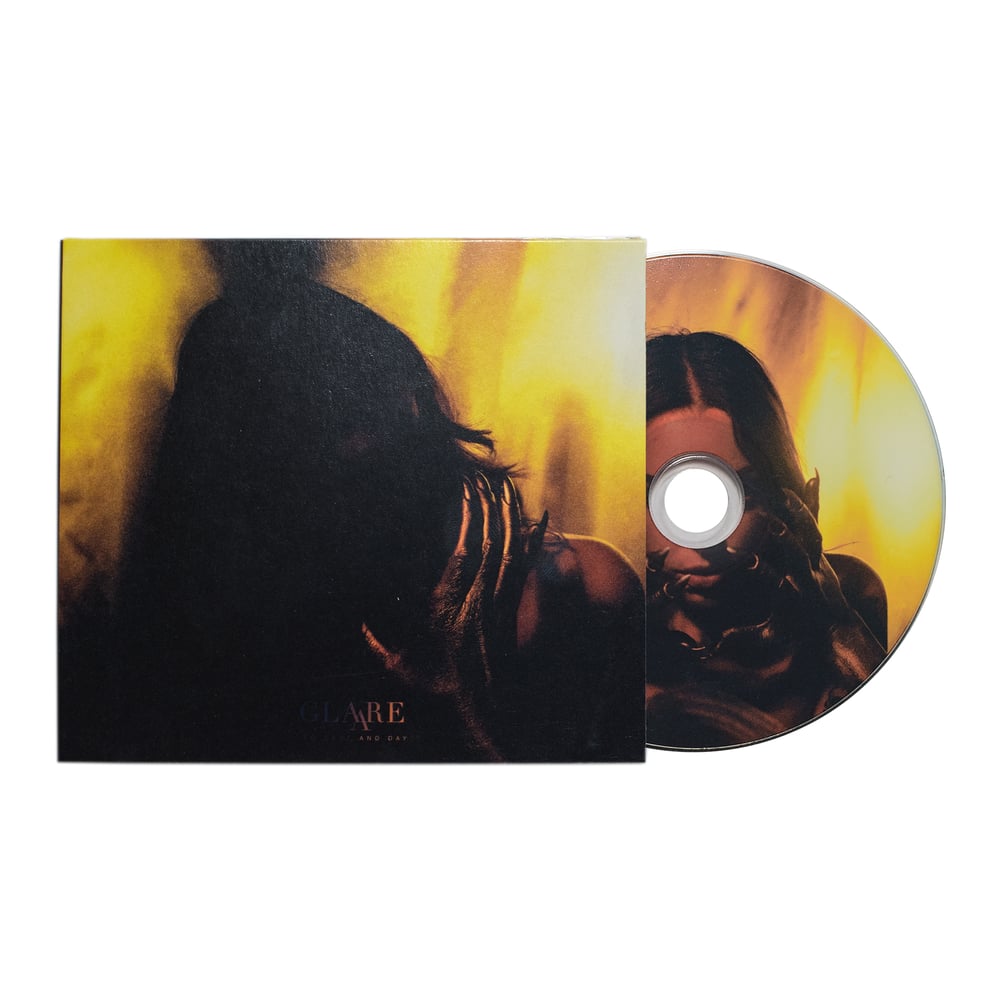 the debut album from GLAARE
digipack CD edition w/ clear tray
TO DEAF AND DAY ᴄᴏᴍᴘᴀᴄᴛ ᴅɪꜱᴄ
01. My Love Grows in Darkness
02. Like They Do
03. First Rain
04. Desiree
05. Ruins
06. Isky
07. Suffer
08. Surrender/Control
GLAARE is a three-piece post-punk band from Los Angeles. Cherry picking the best elements of darkwave, dream pop and goth-rock, they have been a burgeoning force in the LA scene since their formation in 2012. In a scene where style often blurs out substance, Glaare meticulously craft real songs with real hooks and intricate yet subtle arrangements.
Glaare is Rachael Pierce, Cameron Carlin and Brandon Pierce.
"(T)his is a truly impressive work of dream pop that excels at creating a wonderfully haunting atmosphere… Glaare are masters at creating evocative soundscapes that demand you feel something while you're sobbing and shaking your hips."
- New Noise Magazine
"Glaare's gorgeous take on darkwave weaves lush dreampop elements with moody, '80s-ish electronica and, of course, post-punk, without ever sounding dated. Rachael's vocals are simultaneously strong and delicate; like Nick Cave or Peter Murphy, she delivers her stories with depth and passion, but with the sort of ethereal prettiness associated with the aforementioned Kate Bush."
- LA Weekly
All orders ship out once-a-week. Your patience is appreciated. If you have any issues regarding your order, please feel free to contact us via email at [email protected].
IF YOU'RE ORDERING MULTIPLE ITEMS FROM OUTSIDE THE UNITED STATES AND YOUR SHIPPING COSTS GET OUT OF CONTROL, PLEASE EMAIL BEFORE ORDERING