FAETOOTH - ... An Invocation [lathe cut 12"]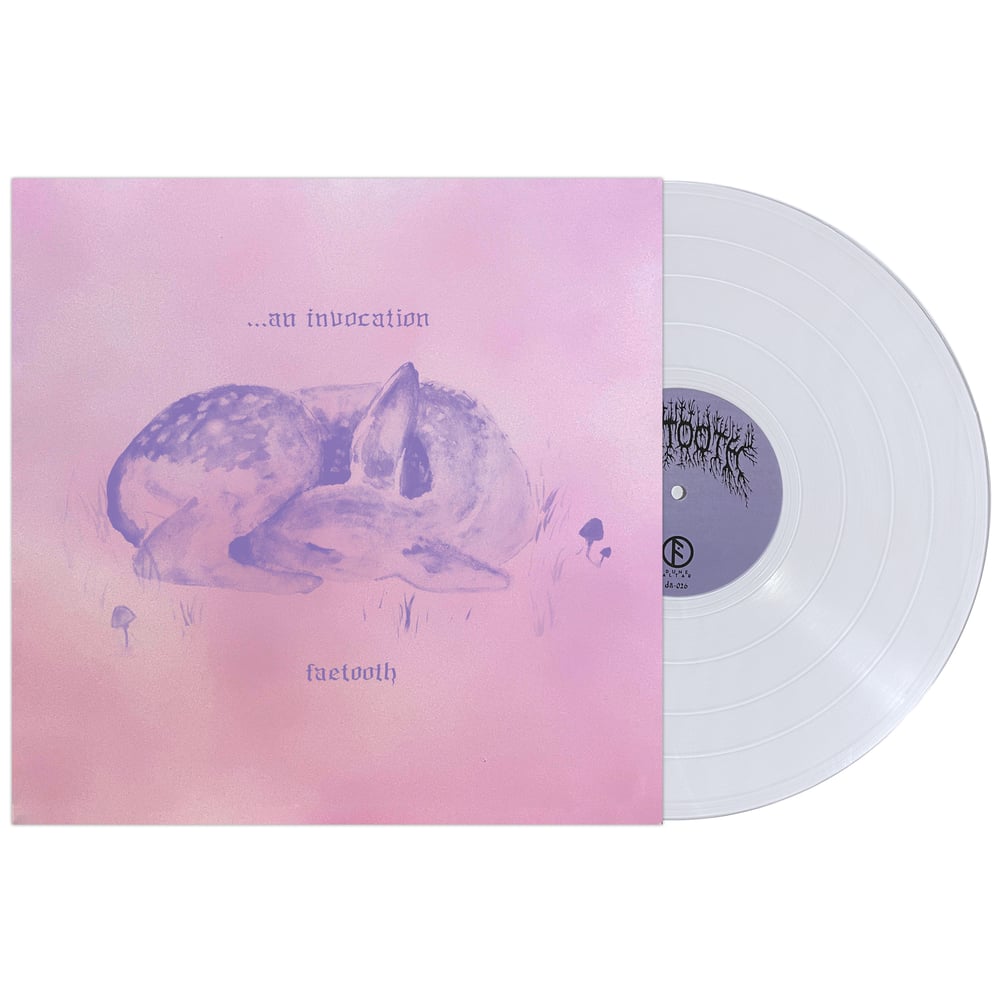 the debut EP from FAETOOTH
clear one-sided lathe-cut vinyl 12" in hand painted, screen printed & numbered heavyweight "tip-on" packaging
ltd to 50
...AN INVOCATION 12"
a1. Fifth Circle
a2. Guilt Machine
a3. Prunes
a4. Glass
Emerging from Los Angeles's creatively fertile DIY underground, FAETOOTH conjures an especially captivating and intense blend of doom/sludge metal (à la Melvins) and early-90s-inspired post-hardcore (think L7 or 7 Year Bitch), that incorporates shoegaze and psychedelic elements, a sound that the band has dubbed fairy doom. Drawing on a blend of inspirations from folkloric history, spirituality and actual lived experiences, the quartet's debut EP, "… AN INVOCATION" has resonated with and mystified listeners since its initial release in late 2019. With fuzzed-out, yearning chord progressions, dark, tumbling drums, and hypnotic bass lines, Faetooth's sound encapsulates a mystical world, emerging from the depths of a concrete, urban sprawl and into your ears!
Faetooth is bassist Jenna Garcia, guitarists Ashla Chavez-Razzano and Ari May, and drummer Rah Kanan.
FFO Blackwater Holylight, Melvins, King Woman, Jucifer, Black Math Horseman, Emma Ruth Rundle
All orders ship out once-a-week. Your patience is appreciated. If you have any issues regarding your order, please feel free to contact us via email at dunealtar@gmail.com.
IF YOU'RE ORDERING FROM OUTSIDE THE UNITED STATES AND YOUR SHIPPING COSTS GET OUT OF CONTROL, PLEASE EMAIL BEFORE ORDERING