ENTRY - Detriment [vinyl lp]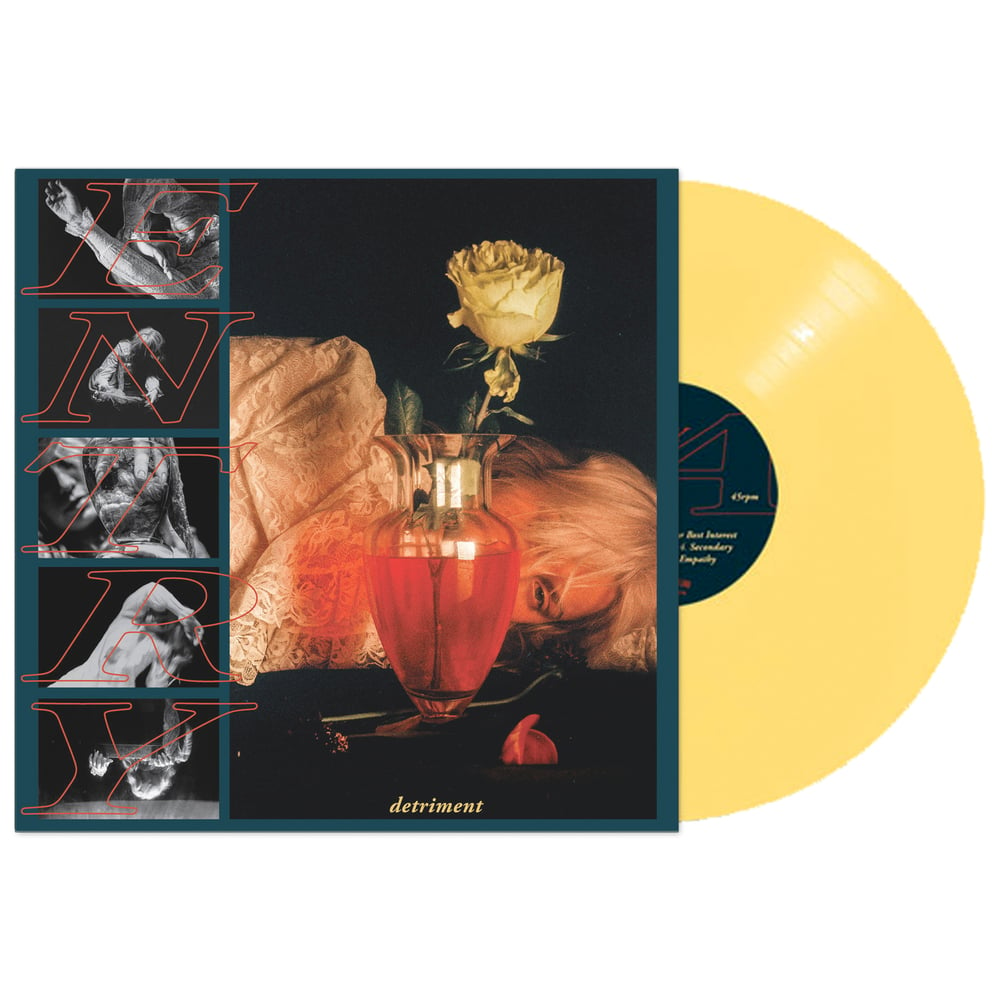 this is the first "full-length" album release from ENTRY
yellow vinyl
ltd to 250
DETRIMENT ʟᴘ
a1. Intro
a2. Your Best Interest
a3. Vulnerable
a4. Secondary
a5. Selective Empathy
b1. These Feelings
b2. Not Your Decision
b3. Control
b4. Demons
Released on July 17, 2020 on Southern Lord Recordings.
As a collective, the members of ENTRY passionately believe in the power of punk and the uniting nature of music, and with Detriment they reflect themselves and their community with integrity and authenticity. The follow-up to their sold-out No Relief 7″ released on Dune Altar, Entry's Detriment LP is succinct and ferocious. Detriment is a diverse album which provides a breath of fresh air to the genre. The album showcases the band's appreciation for different aspects of punk and hardcore, and their imaginative songwriting that is condensed into nine concise musical statements of intent.
Entry Is:
Sara G - vocals
Clayton Stevens - guitar
Sean Sakamoto - bass
Christopher Dwyer - drums
Detriment was recorded in Los Angeles by the band's Sean Sakamoto and Christopher Dwyer, mixed by Christopher Dwyer, and mastered by Will Killingsworth at Dead Air Studios. The album is completed with photography by Katie Krulock and layout by Emma Maatman.
All orders ship out once-a-week. Your patience is appreciated. If you have any issues regarding your order, please feel free to contact us via email at [email protected].
IF YOU'RE ORDERING FROM OUTSIDE THE UNITED STATES AND YOUR SHIPPING COSTS GET OUT OF CONTROL, PLEASE EMAIL BEFORE ORDERING