CRIPPLED FOX ‎– In the Name of Thrash [cassette]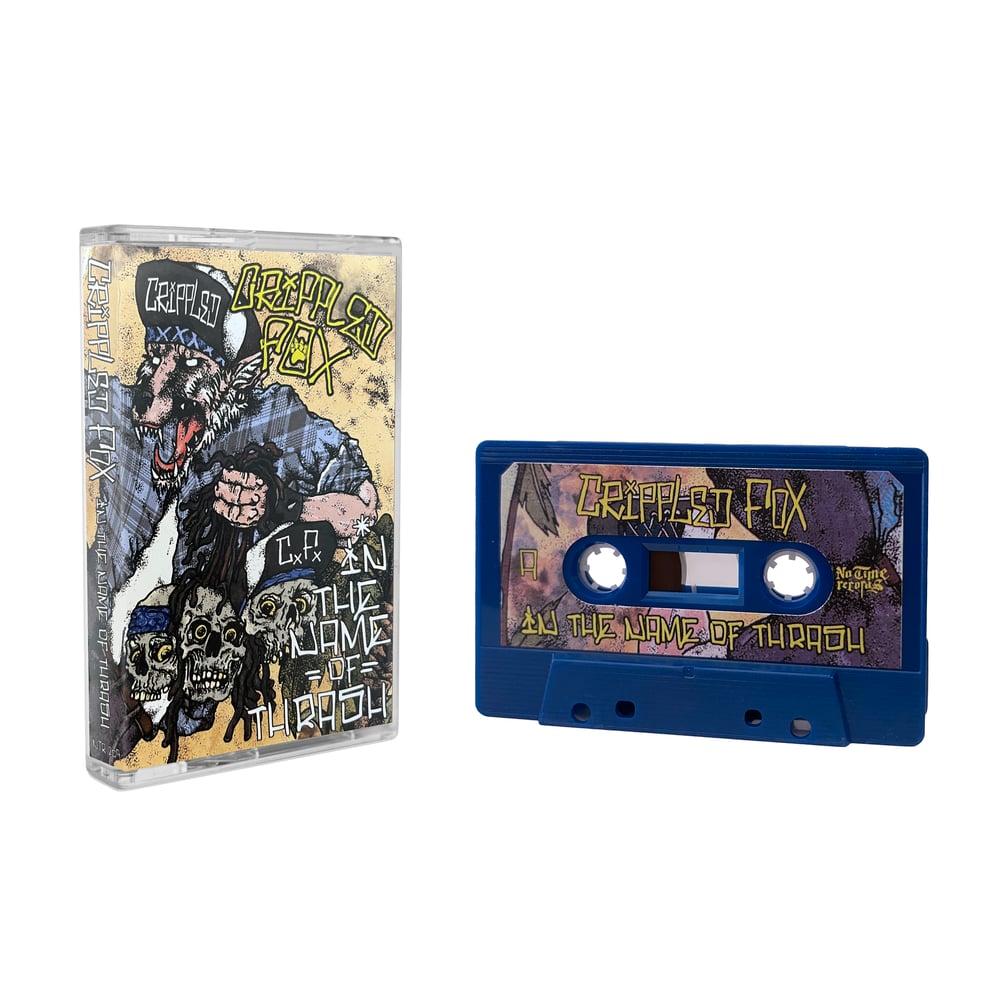 the latest album from CRIPPLED FOX
blue cassette - ltd to 25
yellow cassette - ltd to 25
IN THE NAME OF THRASH ᴄᴀꜱꜱᴇᴛᴛᴇ
a1. Enter the Grim Reaper
a2. In the Name of Thrash
a3. Revolution Is Sold
a4. Change Your Own World
a5. Be a Fucking Smart Ass
a6. Make Them Thrash
a7. Get Your Own Story
a8. Kill All Poachers
a9. Quick to Judge
a10. Jock Scene
a11. Progress Not Perfection
a12. Stick to It!
b1. High on Thrash
b2. Contradictory
b3. Whirlwind Thrashcore
b4. Sound Guy
b5. You Don't Need a Diploma to Use Public Transport
b6. Miranda Vera Cruz De La Hoya Cardinal
b7. This One Makes You Mosh
b8. What Do You Stand For?
b9. Do the Zombie in the Pit
b10. Almighty Circle Pit
b11. P.M.A. (Power Metal Attitude)
This cassette edition was released in November 2020 on No Time Records.
Formed in late 2008, CRIPPLED FOX hails from Budapest, Hungary, and plays ripping thrash/fastcore. After releasing their first demo and album in 2009, the band gained some international attention and began touring worldwide. They have since gone on to release several albums and splits, appear on many compilations, and tour all around Europe, Brazil and the States. Though the band has gone through quite a few line up changes, they are are still shredding. They may be from Hungary, but Crippled Fox is known for their Venice Beach vibe, funny and energetic shows, flannels, bandanas and DIY attitude!
All orders ship out once-a-week. Your patience is appreciated. If you have any issues regarding your order, please feel free to contact us via email at dunealtar@gmail.com.
IF YOU'RE ORDERING FROM OUTSIDE THE UNITED STATES AND YOUR SHIPPING COSTS GET OUT OF CONTROL, PLEASE EMAIL BEFORE ORDERING