BODY FARM - Living Hell [cassette]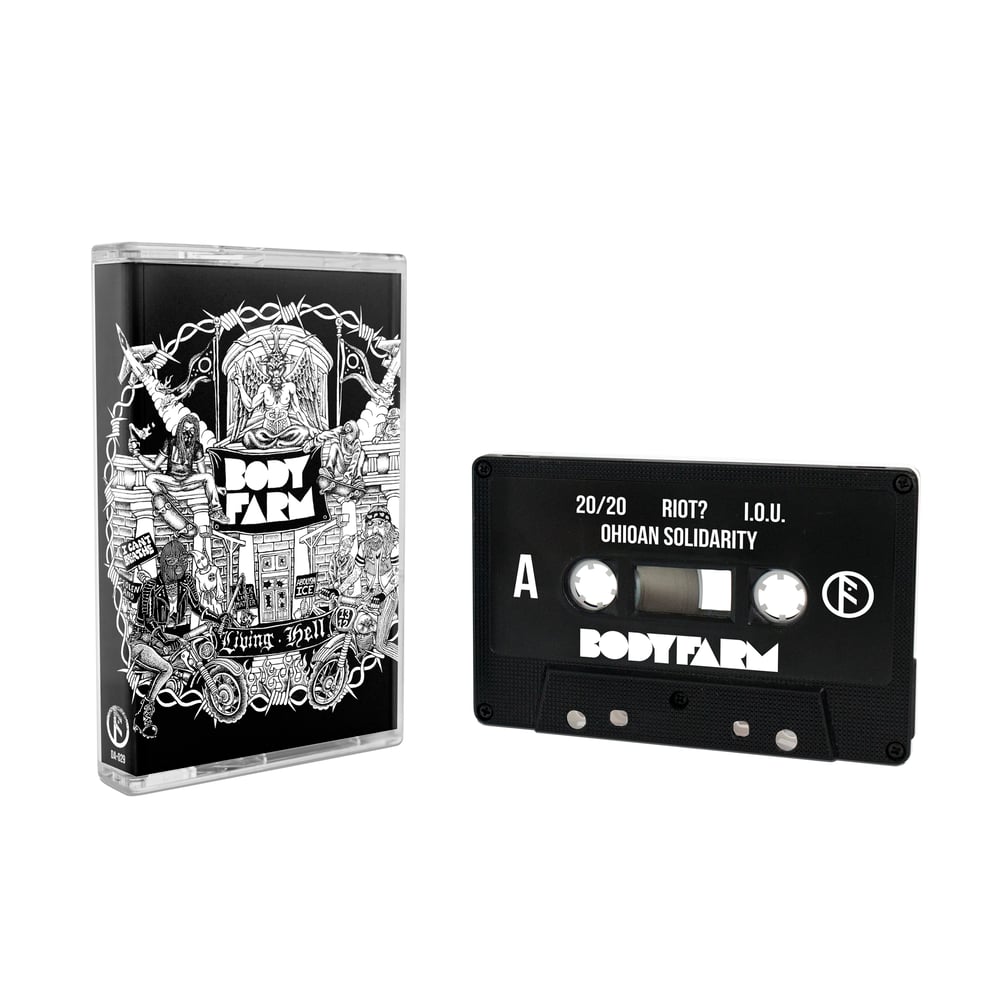 BODY FARM
1st run: black/white cassette - ltd to 100 SOLD OUT
2nd run: blue/pink cassette - ltd to 100
2nd run w/ bonus tracks!:
LIVING HELL ᴄᴀꜱꜱᴇᴛᴛᴇ
a1. 20/20
a2. Riot?
a3. I.O.U.
a4. Ohioan Solidarity
a5. Death on Two Wheels
a6. Greed
a7. Double Think
a8. Living Hell
b1. Tower of Babel
b2. Gang Vocals
b3. 1984
b4. Poison
b5. Screen Life
b6. Rough Night
b7. S.A.D.
b8. 45
b9. June
b10. Mass / Welp, Covfefe
b11. Body Farm
1st Run (SOLD OUT):
LIVING HELL ᴄᴀꜱꜱᴇᴛᴛᴇ
a1. 20/20
a2. Riot?
a3. I.O.U.
a4. Ohioan Solidarity
b1. Death on Two Wheels
b2. Greed
b3. Double Think
b4. Living Hell
This cassette edition was released on March 10th, 2022.
8 blazing fast and crushing tracks from Ohio's four-piece hardcore punk rippers. 1k volts of politically-charged anthems laid over hard hitting riffs played lightning fast, the way it should be.
All orders ship out at least once-a-week. Your patience is appreciated. If you have any issues regarding your order, please feel free to contact us via email at dunealtar@gmail.com.
IF YOU'RE ORDERING MULTIPLE ITEMS FROM OUTSIDE THE UNITED STATES AND YOUR SHIPPING COSTS GET OUT OF CONTROL, PLEASE EMAIL BEFORE ORDERING AND WE'LL HELP IF WE CAN